Life Cover
Life cover pays out either a lump sum or a regular income in the event of the insured's death. It can be for the purpose of clearing a mortgage or covering the financial loss that will be suffered by those dependant. There are many different types of cover and it is important that you have the most appropriate type for you and your family's circumstances.
Serious Illness Cover
Also known as Specified Illness Cover and Critical Illness Cover, it pays out a lump sum on diagnosis of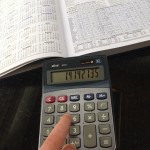 one of the specified illnesses. It is not dependant on someone being off work or even being in paid employment. For example, if a person covered suffers a heart attack, the lump sum insured is paid out.
In Ireland, there is a 1 in 4 chance of being diagnosed with one of the illnesses covered before age 65.
Income Protection
What happens to your income if you are out of work due to illness or injury?  For many, it ceases immediately or after a short period of time. Income protection will pay a portion of your income after a period of being off work and can continue to pay until either you return to work or reach the chosen age of maturity. Find out how you can protect your income.
Pensions
Retirement planning often gets put "on the long finger". The longer it is left, the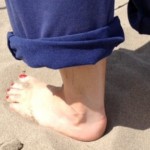 more you have to put aside in order to have a sufficient income when you retire. Considering that on average, you will spend over a third of your adult life in retirement, having a large drop in income can be very detrimental. Would you live comfortably on a third or a quarter of your current income? Find out what you need to do to be prepared and also about the generous tax benefits of contributing to a pension.
Savings & Investments
It's important to make sure that any savings or investment plans are suited to the needs and risk profile of those concerned. With deposit rates being so low, it can be wise to consider the various other options that are available. Find out which of the current options are best for you and your family.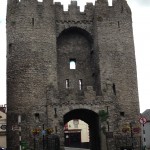 Mortgages
With the new Central Bank mortgage lending recommendations in place, planning in advance of applying for a mortgage can greatly increase your chance of approval. Find out how you can best prepare for a mortgage application.
Financial Planning
Spending as little as one hour per year, can be hugely beneficial in terms of planning your finances and making sure you are getting the best value for your money and in the best position to be financially secure in the future or in the event of certain unexpected events. It costs nothing to arrange a review but it could well save you money in the long run.
Advice and Talks
We can arrange to do group talks or seminars for corporate entities or organisations, whether it is Financial Wellbeing as part of an organisation's wellness programme for their staff, or helpful, practical financial advice and tips. Contact us to find out more information.